ANCHOR BAR SPECIALTY COCKTAILS


Specialty Cocktails | $11
ANCHOR BAR BLOODY MARY
Vodka, Bloody Mary mix, Anchor Bar hot sauce, garnished with one chicken wing.
BUFFALO BETTY
Vodka, loganberry and a splash of soda.
LEESBURG PUNCH
White rum, grenadine, simple syrup, lime juice & orange juice.
HURRICANE
Vodka with hurricane mix.
SUNSET IN BUFFALO
Coconut rum, pineapple, orange juice, grenadine.
ORANGE CRUSH
Orange vodka, lime, orange juice, lemon lime soda.
BILLS CRUSH
Vodka, lime juice, loganberry, lemon lime soda.
DIRTY SHIRLEY GOES TO BUFFALO
Vodka, loganberry, grenadine, lemon lime soda.
BILLS MAKE ME WANT TO SHOUT "MARGARITA"
Tequila, lime juice, loganberry, triple sec.
GAME DAY OLD- FASHIONED
Bourbon, simple syrup, loganberry.
MANHATTAN
Bourbon, sweet vermouth, bitters, garnished with a cherry.
IN THE MIST
Stoli O, coconut rum, pineapple juice, splash of lemon lime soda, top with blue curacao.
Mule | $11
AMERICAN MULE
Titos, ginger beer, lime juice.
KENTUCKY MULE
Bourbon, ginger beer, lime juice.
BUFFALO MULE
Vodka, lime juice, loganberry, ginger beer.
SPICED CRANBERRY MULE
Spiced rum with a splash of cranberry and lime, topped off with ginger beer.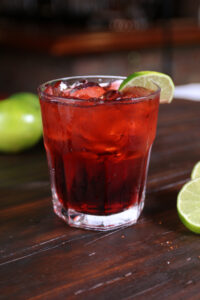 Martinis | $12                       
SABRES TINI
Vodka, loganberry, cranberry, lime juice.
LEMON DROP MARTINI
Lemon vodka, lemon juice, simple syrup.
COSMOPOLITAN
Lemon vodka, Cointreau, splash of cranberry juice.
FROZEN COCKTAILS | $11
NON-ALCOHOLIC | $7     
*All Frozen Cocktails can be made "On the Rocks."
CLASSIC STRAWBERRY DAQUIRI
Light rum & strawberry daquiri mix.
LOGANBERRY LEMON
Lemonade, loganberry & vodka
CLASSIC COLADA
Rum & pina colada.
ANCHOR BAR COLADA
Rum, pina colada, loganberry.
GUINNESS SHAKE
Guinness beer, ice cream, topped with Baileys.
BUFFALO SABRES STORM
Rum, loganberry, hurricane mix.
STRAWBERRY MARGARITA
Tequila, strawberries, lime.
BUFFALO CROSSING
Tequila, margarita, hurricane.
STRAWBERRY LEMONADE
Vodka, strawberries, lemonade.
MIAMI VICE
Strawberry Daiquiri, Pina Colada & Light Rum.
BLUE MOON MARGARITA
Margarita, Tequila & Blue Curacao
MUDSLIDE
Vodka, Baileys, Kahlua, ice cream mix
DREAMING OF BUFFALO
Orange vodka, ice cream, OJ
GO BILLS
Vanilla vodka, pina colada, blue curacao.
MIDNIGHT IN BUFFALO
Brandy, Creme de cacao, Kahlua, ice cream, chocolate syrup.
PEANUT BUTTER CUP
Skrewball Whiskey, creme de cocoa, Baileys, ice cream mix.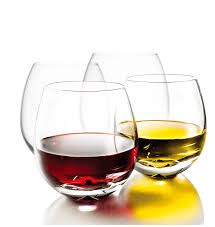 HOUSE WINE
WHITE   GLASS $9 AND UP
Chardonnay, Pinot Grigio, Rose, Sparkling & Sauvignon Blanc
RED   GLASS $10 AND UP
Cabernet, Pinot Noir, Malbec