ANCHOR BAR HANDCRAFTED COCKTAILS & DRINKS

ANCHOR BAR BLOODY MARY
Reyka, Bloody Mary mix, Anchor Bar hot sauce, garnished with one chicken wing.  $9
CLASSIC MARGARITA
Milagro, lime juice, triple sec, garnished with salt and a lime.  $9
LONG BEACH TEA
Gin, rum, vodka, peach schnapps with sour mix & a splash of cranberry. $9
LONG ISLAND ICED TEA
Gin, tequila, vodka, rum, cointreau, sour mix, with a splash of coke.  $9
ANCHOR BAR RUSSIAN
Kahlua, Absolut & half n' half.  $7
THE ICE BOOM
Absolut, Blue Curacao, sour mix, & fresh squeezed lemon juice.  $7
MANHATTAN
Southern Tier Smoked Bourbon Whiskey, sweet vermouth, bitters, garnished with a cherry.  $9
OLD FASHIONED
Iron Smoke Smoked Bourbon Whiskey, bitters with muddled sugar, cherry & an orange rind. $9
THE IVANO
Grey Goose, cranberry, splash of soda water.  $9
NICKEL CITY PUNCH
Captain Morgan-white, grenadine, simple syrup, lime juice & orange juice.  $7
BUFFALO BLITZ
Malibu, pineapple juice, cranberry juice, garnished with a cherry.  $7
MULES  |  $9
American Mule
Titos, ginger beer, fresh squeezed lime juice.
Kentucky Mule
Makers Mark Bourbon, ginger beer, fresh squeezed lime juice.
WINE
Glass & Bottle  |  $7 & $22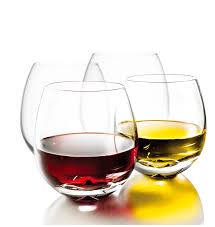 WHITE:  Chardonnay • Pinot Grigio • Moscato • Sauvignon Blanc • Riesling
RED:  Malbec • Pinot Noir • Cabernet Sauvignon • Merlot 
CHOCOLATE MARTINI
Chocolate Vodka, Baileys, Kalhua, half n' half, garnished with chocolate syrup.  $9
LEMON DROP MARTINI
Deep Eddy Lemon, lemon juice, simple syrup, garnished with a lemon.  $9
FUZZY MARTINI
Titos, peach schnapps, orange juice, a splash of ginger ale, garnished with an orange slice.  $9
COSMO
Deep Eddy Lemon, triple sec, lime juice, splash of cranberry juice.  $9
APPLETINI
Apple Vodka, apple pucker, simple syrup, fresh lemon juice, garnished with a cherry.  $9
AB MARTINI
Lockhouse Gin or Vodka, vermouth, garnished with an olive.  $9
SOUTHERN TIER  "STRAIGHT BOURBON" 
(80 PROOF) Vanilla & leather scented.  Caramel and Oak Finish.  $7
LOCKHOUSE  "New York Style Fine Gin" 
(83 Proof) Distilled from the finest local botanicals, grains & Niagara Wine Trail grapes.  $7
AUNT ROSIE'S "Apple Pie Whiskey" 
(80 Proof) Local Apple Cider and local whiskey come together for this after dinner favorite.  $7
SOUTHERN TIER  "SMOKED BOURBON WHISKEY" 
(86 PROOF) Gentle smokey oak backbone with a spicy/sweet finish.  $7
LOCKHOUSE "Vodka"
(80 Proof) This award-winning vodka is made entirely from grapes grown on the Niagara Wine Trail.  $7
IRON SMOKE "Smoked Bourbon Whiskey"
(80 Proof) Four Grained Bourbon with Applewood Smoked Wheat.  $7
SODA $2.99
RC Cola • Diet RC Cola • 7 Up • Ginger Ale
Loganberry • Pink Lemonade • Birch Beer • Dr. Pepper
Sweetened & Unsweetened Iced Tea
JUICE $1.99
Apple Juice • Orange Juice • Cranberry • Pineapple
PELLEGRINO  $5.00