Dessert Menu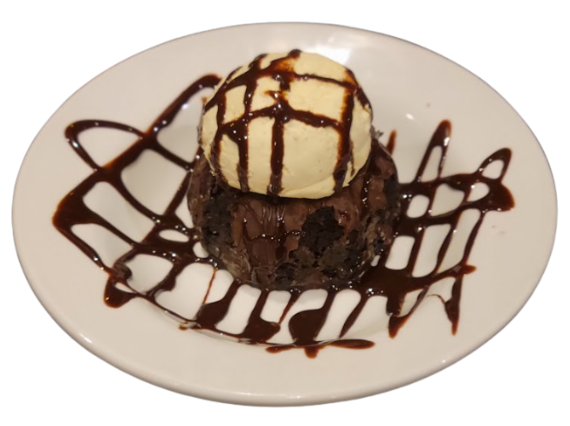 Strawberry Short Cake Sundae  $7.99
Vanilla sponge cake topped with vanilla ice cream and strawberry topping.
Mouse Cake  $7.99
Triple chocolate mousse cake.
Classic Milkshake  $6.00
Strawberry, Vanilla or Chocolate.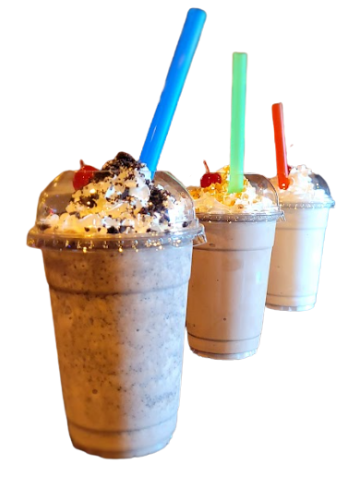 Molten Chocolate Bundt Cake  $7.99
Our moist dark chocolate cake enrobed with dark chocolate and filled with a dark chocolate truffle.  Served with ice cream on top.
Strawberry Creme de la Creme  $7.99
Graham crust, strawberry cream and chunks.
Chocolate Brownie Sundae  $7.99
A warm moist brownie drizzled in caramel and served with ice cream.  (Dixie nuts upon request)
Dole Whip  $6.50
Ask your server for available flavors.
Premium Milkshake  $7.50
Chocolate Peanut Butter, Cookies and Cream, Thin Mint or Mint Oreo.
18% GRATUITY ADDED TO CHECK FOR PARTIES OF 8 OR MORE

(GF) WHILE WE OFFER GLUTEN FRIENDLY MENU OPTIONS, WE ARE NOT A GLUTEN FREE KITCHEN. CROSS-CONTAMINATION COULD OCCUR AND OUR RESTAURANT IS UNABLE TO GUARANTEE THAT ANY ITEM CAN BE COMPLETELY FREE OF ALLERGENS.
**CONSUMING RAW OR UNDERCOOKED ANIMAL FOODS MAY INCREASE YOUR RISK OF CONTRACTING A FOOD BORNE ILLNESS, ESPECIALLY IF YOU HAVE CERTAIN MEDICAL CONDITIONS.